It's finally over.
With the news that Dan Snyder has reached an agreement to sell the artist previously known as the beloved Washington Redskins for $6 billion, the inconceivable nightmare decades ago that could force so many of us to no longer like the team has ended. On paper, I suppose you could say Snyder won the financial game, buying the team for $800 million and selling it for $6 billion.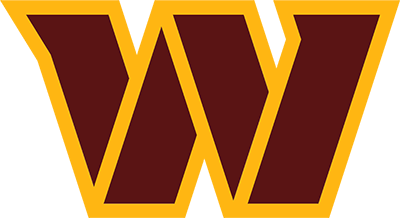 But in real life he went from a respected and liked local businessman, someone we all thought was "one of us" as a huge fan, and descended into the depths of infamy. Worse yet, he took many of us with him to the point we now viewed the organization as an excommunicated family member, someone we once loved long ago, but now struggled to be in the same room with.
Yeah, it's just a sports team playing a kids' game, but that so understates the situation. In my case, the Washington Redskins and Sonny Jurgensen were warm memories of my youth. The sound of Sonny, Sam Huff and Frank Herzog was so comforting during the Super Bowl years I'd drive two hours to my inlaws house to hear them on radio while watching the game when local outlets in North Carolina did not carry the contest on radio.
In late 1999, offered a job with the choice of either living in Los Angeles or living in Northern Virginia and gaining a boatload of frequent flier miles flying back and forth from Dulles to LAX, I decided "I'm moving to Ashburn" because that's where the team was located, and I've lived here the last 23 years.
Then Snyder bought the team.
I could fill out the rest of this story and three more to follow listing Snyder's missteps. The signs were there and I tried to tell myself I was being overly critical when he'd do something to suggest he was just a bit more clever than all of us, and that the rules were really for others not as clever as he. When the phone rang in 2001 to tell me my name had come up for season tickets – front row upperdeck on the 50, no less – I felt like I had won the lottery.
When the practices were opened to fans in Ashburn, I went out regularly to see the team. I was at every home game. My closets that were jammed with Redskins jackets, hats, sweatshirts…I even have a set of Redskins tooth brushes…got overwhelmed with more. Joe Gibbs was back coaching the team and the return to those glory years seemed imminent.
But that never happened. Each year the prices went up while my level of satisfaction went down. Then the factors driving that satisfaction lower started to be more than on-the-field performance. Off-the-field revelations made it harder and harder to in good conscience pull for a team owned by such an individual.
At one point after a Monday night game against the Eagles where Mike Vick torched the team with the intensity of the sun, I walked to my car noticing all the garbage on the terraces, the lack of ushers and security and the higher and higher prices being paid for parking and concessions while thinking "this guy is playing us all for a sucker, and it's not going to get any better until he's gone."
After that I did not renew my season tickets, which at one point in my life was unthinkable, as I viewed them then as more valuable than gold. The 90,000-seat stadium kept having seats removed and of those that remained, more of them were being filled by opposing fans. We became the the pariah of the NFL, only as we got poorer in terms of fan experience, Snyder just kept getting richer.
Today – at least in theory – that's finally over. The Who's famous song stating "meet the new boss….same as the old boss" could end up being the case, but at least for today, there's hope. The reason for feeling "I can't pull for a team owned by someone like that" is gone. If the new owners push the right buttons, they can easily get a lot of sports fans to return to their first love.
So tonight if you're driving around Ashburn and see a lot of smoke coming from a backyard, that will be me. I'll be grilling everything I've got in the freezer in celebration. It will be just like the 4th of July.
That's because today is Independence Day from all those bad memories of the last 23 years. The team now has new ownership, and with it, a new start. When the owners have their first press conference it will be almost impossible for them to not be cheered on like rockstars, given the breath of fresh air they will be compared to the previous regime.
They won't have me at hello. But they will have me at "Hello, I'm not Dan Snyder."